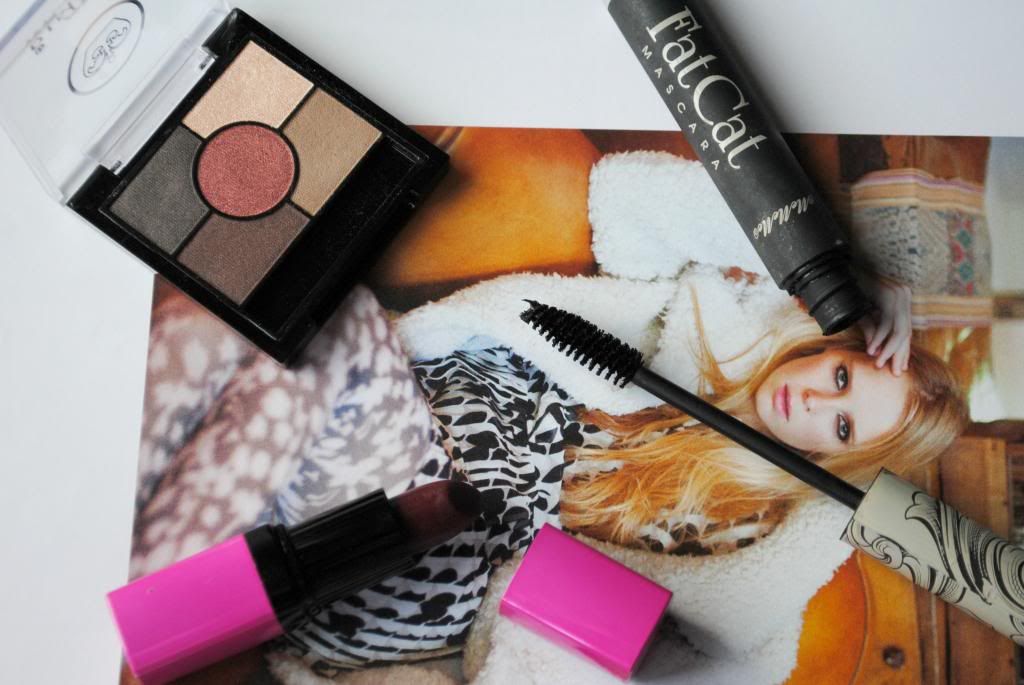 I am always in a rush so when I am buying new beauty products or creating a new make up look I always want it to have easy application and an effective result. In the winter time I love a berry lip with everything else being minimal and neutral so all the focus is on the bold lip. This look is very easily created but yet I have had so many compliments on this particular look and you lucky lot are getting to see how I achieve it.
I first start of with my eyes using my new
Rimmel London Brixton Brown 5 pan palette
and using the bottom two brown shades using the lightest all over my lid and the darker lightly through my crease to add definition to the eye. I then use my
MeMeMe Fat Cat Mascara
on my top and bottom lashes to create a slightly dramatic look in the eye department but yet still keeping it natural.
Last of all I carefully apple my berry lips using a lip brush for the outline and then using the lipstick to fill in the rest of my lips. I am loving
Barry M lipstick
plus
Rimmel London 107
is also a great addition to your lipsticks with the shade very similar to the one pictured above. To complete my look I may add a blush or a tiny dab of concealer but sometimes I skip these steps it all depends on my mood and skin of course!
That is how I create my very quick and simple winter look which is serving me very well this season.
What does your winter look consist of ?