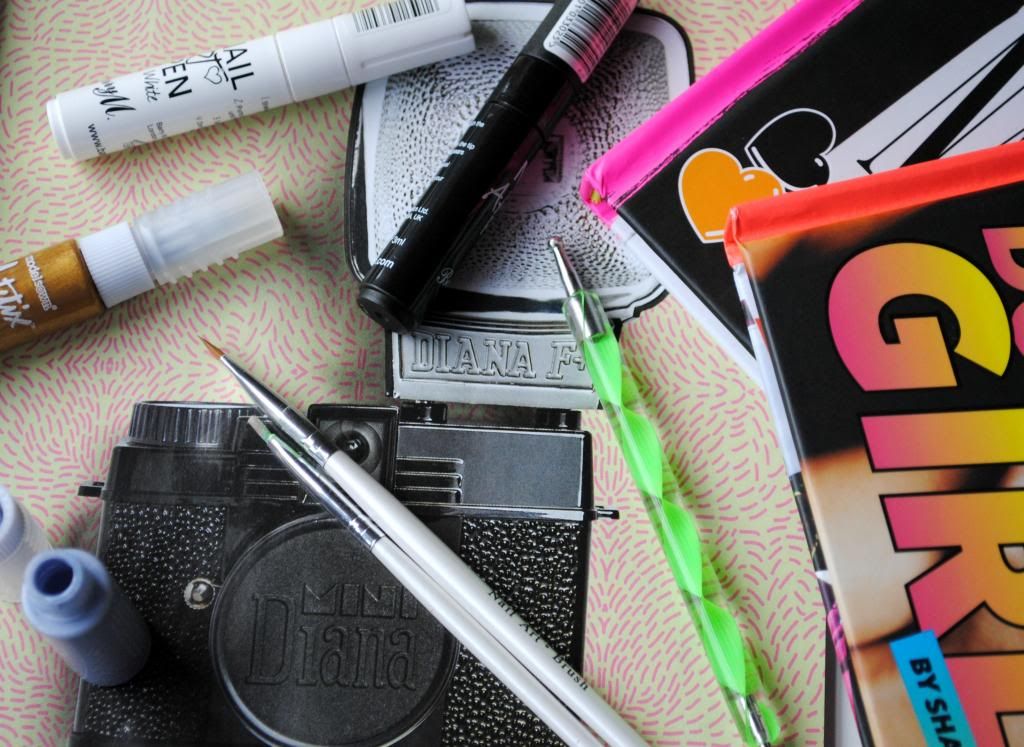 Nail art has become a great hobby of mine and I could easily spend hours creating and mocking designs from my head , books and blogs. I have mentioned in the past that I haven't had the best experiences with nail art ( imagine thick nail polish with designs that look like they have been completed in the dark). It wasn't until I discovered the world of blogging that I improved my nail art designs and was creating desirable nail art. People started to admire my nail creations ! All thanks to trail and error have I managed to acquaint the equipment and skills that have dramatically improve my love for nail art.
The Books
I think this is a no brainer, the Wah Nail books are a must for any nail art pro or amateur who wants some advice or to try out some new designs. There are two books from Wah and their Instagram is also a great source of nail art inspiration. There are many other nail art books but I haven't yet tried but Urban Outfitters do a great selection.
The Equipment
I can't express the importance of nail art equipment this is the key to creating the perfect designs. I have found that buying your equipment in shops is triple the price of some that you can buy online. I bought both nail art brushes and dotting tools for less than £3 in total! For straight lines a stripper or in easy terms a thin brush can also be purchased online but I like the Model's Own nail art pen which includes the stripper and pen. I would recommend the stripper but not the pen as I found it difficult to use and keep clean. Instead I like to use a Barry M nail pen which is literally like a pen which makes painting intricate designs doable. Also a topcoat when doing nail art is essential as it evens everything out and creates a smooth surface.
Tips
- Always wait until your nails are completely dry before you start drawing on designs
- Rest your wrist when doing difficult designs
- Take your time
- Practice really does make perfect when it comes to nail art
- Start off with an easy design