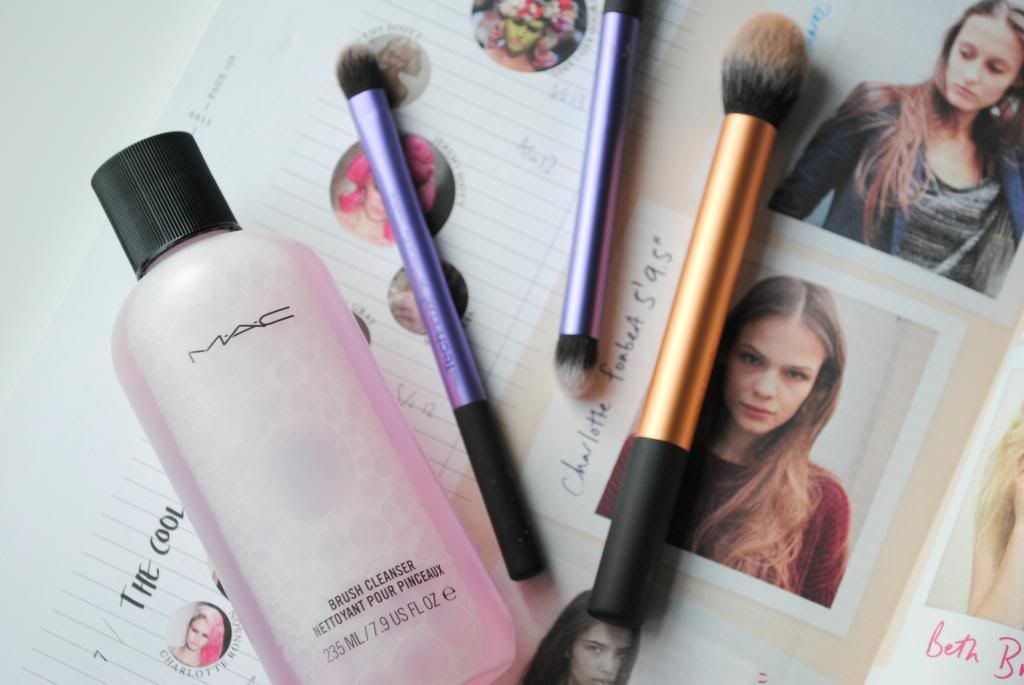 We are all guilty of not washing our make up brushes as often as we should be so after weeks of dirty brushes and finally deciding to take your brushes for a little wash the task can prove more difficult than expected. Trying to remove the endless amount of make up that seams to take far too long until you start to see the white tips of your brushes. I am not one to try to sugar coat things and I will bluntly admit that I am an extremely lazy person and will look for a quick and easy solution to a difficult lengthly task (e.g. make up brush cleaning)
I had heard about the
MAC cleanser
before on websites and Youtube videos but I had never seen it as a rave product but wow this stuff is amazing. The pink water can clean your make up brushes with in seconds using a cotton pad drenched in cleanser and using circular motions you can see the make up dissolve before your eyes.
The MAC cleanser is easy to use , scent free and the perfect size for travelling. Like most MAC products the price tag isn't cheap at £10 and I'm sure there are cheaper alternatives out there you could even use shampoo but like I said I'm a very lazy person and all that requires a lot of effort!
How do you clean your make up brushes? Do you take the lazy option?