So who doesn't love searching the Internet, looking through magazines and going window shopping.
I know that we'd love to have expensive clothes ,shoes and beauty products but were
not A list celebrities.So i thought it would be fun to put some (very expensive) beauty and
fashion picks that I would love to have if money was no option.
Who doesn't love christian Louboutin
shoes,what i would do for these famous red soled shoe.If i owned a pair i don't think i could even bring myself to wear them. I couldn't find an exact price but i think there around £200.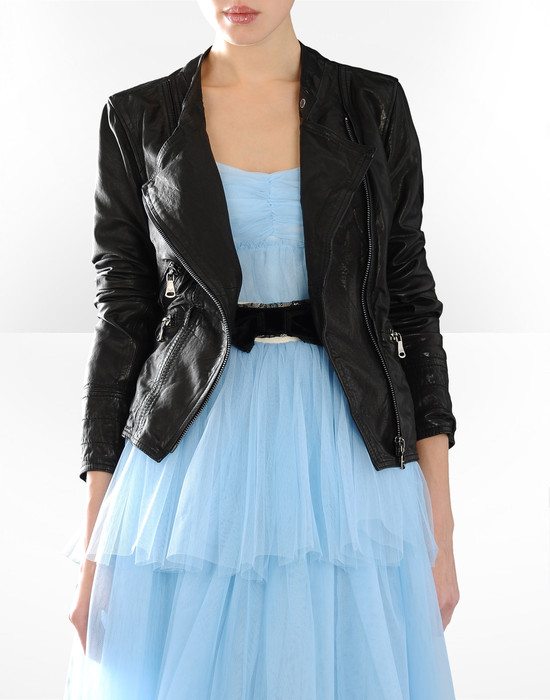 I love leather jackets and this i would love.
Its a Dolce&Gabbana jacket,can you imagine
the remarks you'd get
if you had this jacket.
But I'll be saving for a while because its
£960
I know were not on the topic of wedding dresses but i absolutely love Vera Wang dresses.So here are a few of my
favourite wedding dresses.
I love the lace on this dress.
Don't have a clue how much they are but i could guess!
Omg!what have i got to say about this dress.
Its amazing , only beyonce could pull it off the detail is unreal.
Can you just imagine the time and work put into that dress.
This dress is a Givenchy Couture.
This dress is stunning but i think i rather the back than the front.